JonGlasses
One Year Anniversary
Wow, it's been a full 365.25 days since I started this website! This will hopefully be the first of many anniversaries to come. I even created a nice graphic for it (as you can see on the front page). In fact, let's look at it again: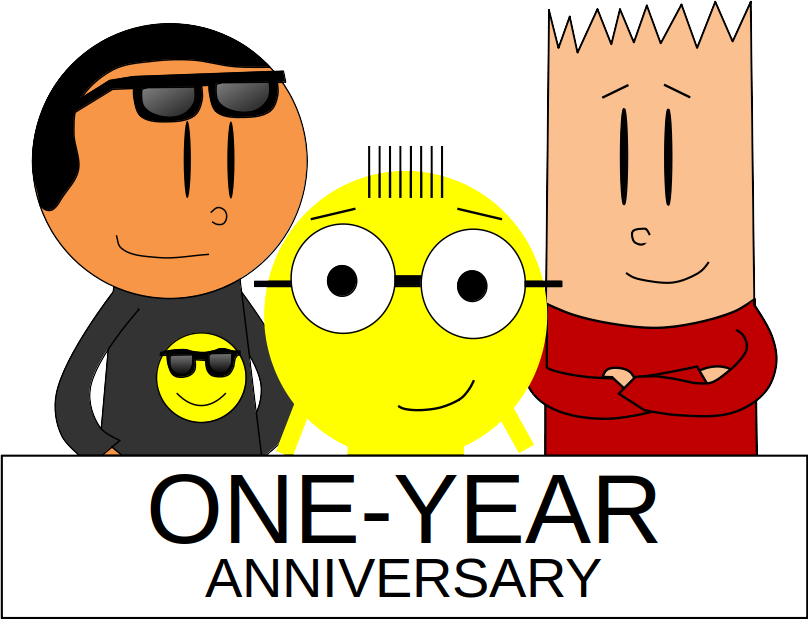 This image was created with LibreOffice Impress. If you want the source ODP file, click here to download it. (It's licensed under CC-BY-SA, like the raster image above.)
Thank you all for bringing me this far!
---


This work is licensed under a Creative Commons Attribution-ShareAlike 4.0 International License.