JonGlasses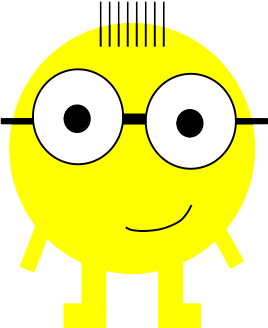 Welcome
You have reached the website for JonGlasses, where I post animated cartoons, webcomics, and more.
For years, I've been on YouTube creating videos, but last year I decided to leave YouTube behind and start my own website. Now, I have "mastered" the art of HTML and CSS, and I'm having more fun than I did on YouTube.
My hobbies and interests include drawing, animating (which I actually haven't done in a while), and more recently, digital privacy and free/libre software. I try to write news updates for this once a month, but I can't guarantee that.
Anyway, thanks for visiting, and I hope you stick around. If you'd like to see some of the cartoons I made, click on "Toons" above. To learn more about me, click "About". To see some webcomics...yeah, you get the idea.
What's New
2021-06-19: Changed the image back to the regular one, because it's been there for a while. I'm about to graduate high school in a few days, and I plan on getting a job - as a result, this website may be even MORE inactive. I'm sorry for not making more animations in a while, I hope I can find the time to create some more. I'll try my best to keep this website alive!
By the way, if you like this website, be sure to save it in the Wayback Machine often. I say this because I may be doing something with this site again and I'd like to make sure that everything is saved at least once.
---


This work is licensed under a Creative Commons Attribution-ShareAlike 4.0 International License.