TheJonGlasses3245
Home · Blog · Toons · Characters · Webcomics · About
---
How to Download YouTube Videos (the safe way)
by Jon H. - Created 7/13/2020 - Last updated 7/13/2020
If you're anything like me, then you probably have always been downloading videos from YouTube. Like me, you probably went to a shady website with questionable advertising. It might have even had broken English. Do you sometimes wish you didn't have to depend on shady websites to download your favorite videos? Well, you can - and it's easier than you think.
There's no need to pay for a YouTube Premium subscription - with this tool, you probably will never have to visit the YouTube website again.
Allow me to introduce you to youtube-dlg.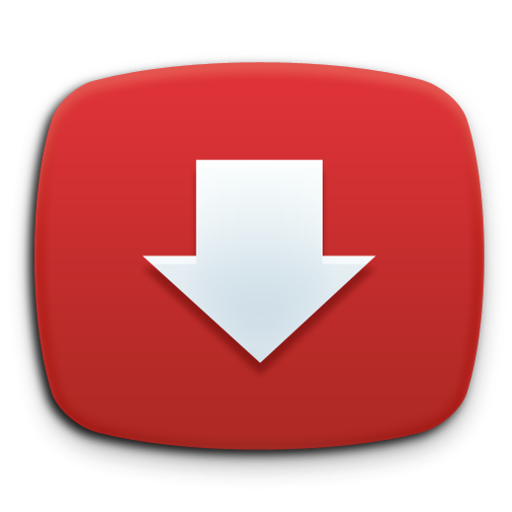 youube-dlg is a free and open-source desktop application for Windows and Linux. Well, it's more like a graphical front-end. The real program you're using is actually youtube-dl, which is also free and open-source. Now, youtube-dl is a great tool in and of itself, but the problem with youtube-dl is that there is no graphical interface. It's command line only, meaning you have to open up the terminal (or "command prompt") and type "youtube-dl https://www.youtube.com/watch?v=dQw4w9WgXcQ", if you wanted to download the music video for Never Gonna Give You Up.
youtube-dlg solves that problem by giving you a graphical interface. If you're a noob like me who can't handle the command line, then this tool is perfect for you.
With youtube-dl as well as youtube-dlg, you can download videos, playlists, and even entire channels!
"But installing unkown programs could give me a virus! Wouldn't it be easier to download YouTube videos from a website?"
youtube-dlg is free and open-source software (FOSS), meaning that anyone can take a look at the source code of the software to verify that it isn't doing anything it isn't supposed to be. So you know your data won't be at risk.
"Isn't this illegal?"
Nope! Whenever you visit a website, you're always downloading stuff. Whenever you're streaming online videos, what you're doing is temporarily downloading parts of the video! You shouldn't be concerned at all when you download videos with youtube-dlg. There's nothing YouTube can do about it. There's nothing Google can do about it. They don't like that you're downloading videos, but there's nothing they can do to stop you. (Well, they could ban your IP address if you're downloading videos too much, but even that can be solved with a VPN.)
Alright. Let's start.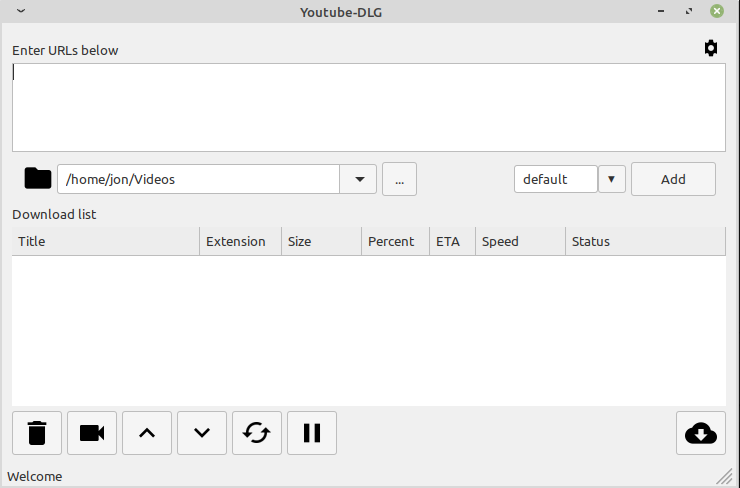 You can download youtube-dlg using this link. Select your operating system below and start installing the program. (NOTE: If you're on Windows and you're not using the administrator account, dowload the portable version, which does not require administrator rights.)
After you're done installing, you'll see the user interface. Before you do anything, click on the gear in the top-right corner and click "Update". This will download the latest version of youtube-dl to ensure the program will work. It does NOT update itself automatically, so you'll have to update it manually every now and then.
To download videos, copy the link of the video you want to download and paste it in the text box above. Select your video or audio format (it's reccomended you choose "default") and click "Add".
The video link will now shhow up in the Download List. To start downloading your video, click the Start button in the bottom-right corner. This may take a while depending on how long your video is.
NOTE: if you're downloading an entire playlist or channel, then you should create a folder somewhere where they're all organized. For example, if you wanted to download my entire channel, then you should create a folder within your Videos folder and name it "TheJonGlasses3245". Then go back into youtube-dl and change the save location to "C:\Users\[your username]\Videos\TheJonGlasses3245". And if you ever want to download an entire channel or playlist, make sure you have tons of space left on your storage location.
And bam! That's how you can download YouTube videos without having to worry about shady websites.
But that's not all - youtube-dl (and by extension, youtube-dlg) doesn't just work on YouTube - you can also download videos from Facebook, Vimeo, Dailymotion, and hundreds of other websites!
"What happens if I have Android?"
Oh. I guess I forgot about that platform, huh?
No worries, there's a fix for this too!
Allow me to introduce you to NewPipe!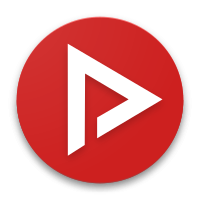 NewPipe is a free and open-source app for Android devices. It's actually a front-end to YouTube that's lightweight, fast, and has no ads, but it also gives you the option to download YouTube videos! Here's how to use it.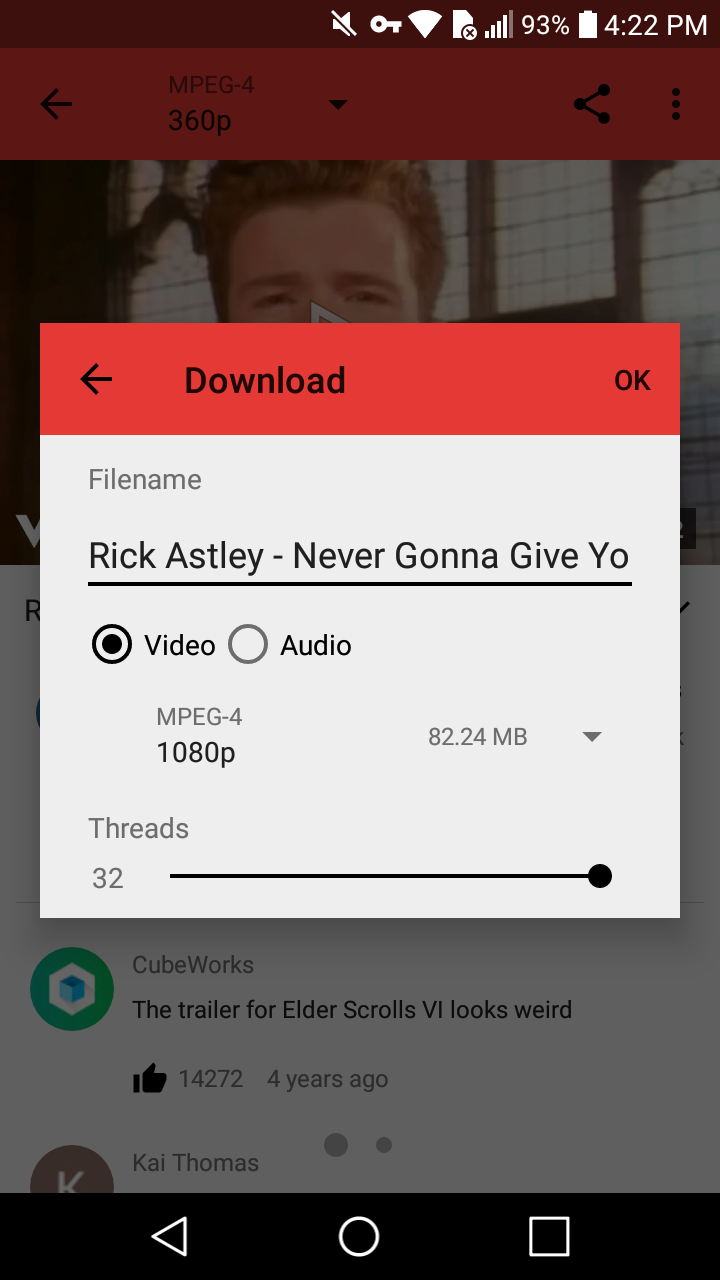 Download NewPipe using this link. Make sure you're able to install applications from unknown sources.
Once you've installed it, just search up the video you want to download, like you would if you were searching on YouTube itself. When you've found it, just tap the "Download" button, and a menu will pop up. This menu allows you to customize your download - you can change the name of the video file, choose between different video qualities and formats, and you can even download subtitles (perfect for TED talks!). You might have to give the app permission to write to your storage, but once you do that, you should be good to go! If you download lots of videos (like me), it's reccomended that you get a microSD card to store all your precious videos.
"What about iOS?"
Well...I'm sorry, but I don't know any good video downloaders for iOS. And NewPipe is only available for Android.
But anyway, that's how you can download videos on Windows, Linux, and Android! And if you have macOS, you can always use the command-line version of youtube-dl. If you found this helpful, I wouldn't mind if you happeneed to share it with others. See you on the flip side!
---