JonGlasses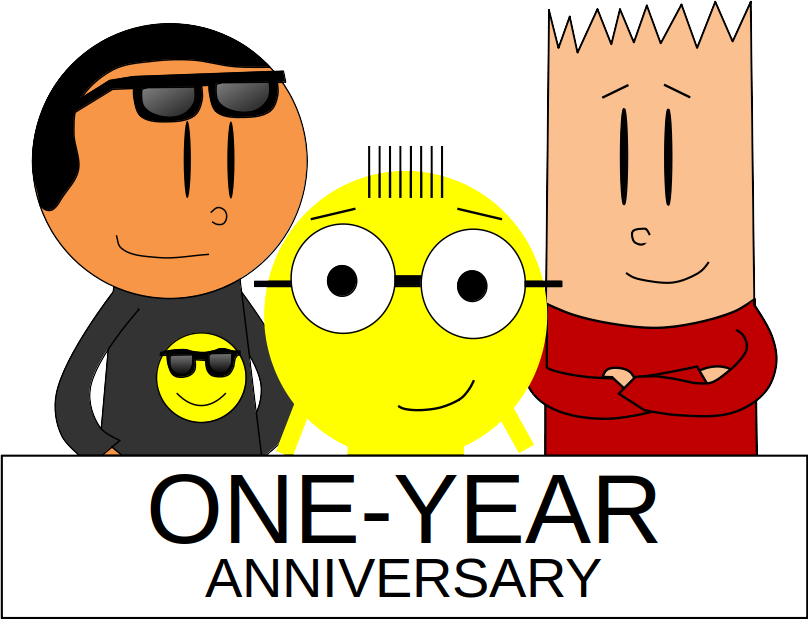 Today (2021-05-08) officially marks one year since I created this website. Read more about it here. (Image licensed under CC-BY-SA)
Welcome
You have reached the website for JonGlasses, where I post animated cartoons, webcomics, and more.
For years, I've been on YouTube creating videos, but last year I decided to leave YouTube behind and start my own website. Now, I have "mastered" the art of HTML and CSS, and I'm having more fun than I did on YouTube.
My hobbies and interests include drawing, animating (which I actually haven't done in a while), and more recently, digital privacy and free/libre software. I try to write news updates for this once a month, but I can't guarantee that.
Anyway, thanks for visiting, and I hope you stick around. If you'd like to see some of the cartoons I made, click on "Toons" above. To learn more about me, click "About". To see some webcomics...yeah, you get the idea.
What's New
Check my monthly news updates to get up-to-date with my activity!
---


This work is licensed under a Creative Commons Attribution-ShareAlike 4.0 International License.